People are distinct and unique, and their uniqueness is evident by their travelling styles, likes and dislikes. And same goes for the reason why people cruise to the Caribbean; usually they book cruise ships for adventure, other times they go for cruise holidays to party all-night, and oftentimes they specifically opt for cruise vacation to get away from everything and relax.
If you lie in the last category, then you might know about Caribbean cruise ship's spa resorts, or well, they may already be the first thing on your bucket-list? And who could blame you? Since what could be more rejuvenating and revitalizing than a deep-tissue therapeutic massage, an acupressure remedy or a hydrating and exfoliating facial while on a Caribbean holiday? Whether you are a first-time holidaymaker or have been travelling to the Caribbean for years, you need to know the below-mentioned 7 interesting things about cruise ship massage spas on the high oceans.
Spa Professionals Work Long Hours:
Know that spa workers put in long work hours and effort to help you relax. It is the norm to work long hours on the sea, and however tempting it may be to pamper yourself to a spa, working long hours in a spa is not a therapeutic journey. Surveys demonstrate that spa masseuses work around 12 straight hours to provide rejuvenating treatments.
Spa Massages Cost a Premium:
Although you may receive the spa service your body and soul deserve, you will ultimately have to pay a premium. The rates are around fifty times higher than your local massage spas or salon treatments. For instance, a 60-minute long massage may cost you a 100$ or even more depending on your required specifications.
Look Out for Bundled Discounts:
Before you go out and book a massage therapy, look out for any special discounts, discount bundles or other offers and packages. There are a variety of cruise ships that offer specialized or custom-made packages that cost less than individual spa service. You can talk to the staff or any other spa representative or book them online before you set on your journey.
Book a Massage On Port Days:
Spa spots fill up quickly on the sea as there are hundreds of people on board with nothing but plenty of time. Book spa treatments when the ship is still on port to avoid larger crowds. You may do so first thing in the evening or at night, and you will get an abundance of time to explore the neighboring land as well. And you can conveniently enjoy a massage therapy without any hassle.
Spas Offer More Than Just a Massage:
Spa treatments offer a variety of ways for all-out pampering, and are not just limited to a body rub-down. Any therapeutic treatment that can make you look good or better is provided by cruise ship spa resorts. Teeth whitening, facials, wraps, masks, shaving, hair-styling, acupressure, acupuncture, hair styling, manicures, pedicures, cellulite-reduction; you just have to take a name.
Tips are Expected: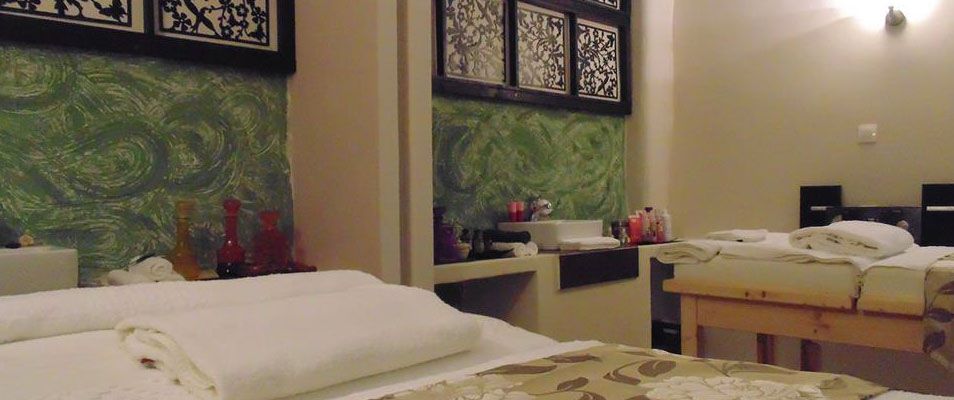 Spa massage specialists put in a ton of time and effort and thus, expect a tip rightly. Major cruise lines automatically add a gratuity fee ranging anywhere from ten to fifteen percent to your bill. However, you can always check in with the managers and adjust it accordingly. You may also add additional amount if you feel like your masseuse deserve it.
Take Advantage of Free Demonstrations:
Cruise ship spas schedule demonstration seminars during the first few days of the journey. To enjoy a freebie, visit the spa as soon as you get on board and get yourself selected for the demonstration. And get a chance to treat yourself to a free massage treatment. These offers are usually limited and provided by new cruise lines, so look out for any beforehand.
Shower Facilities are Often Free of Cost:
You may not know this, but the shower facilities on cruise ships are often shared by the spa and the gym on board. And you can conveniently grab the nicest washing place and treat yourself to a long and hot shower. This way, you can avoid making your cabin steamy and damp, and relax yourself from time to time.
So, What are you Waiting For?
If you have booked a trip to the Caribbean or are looking forward to an adventurous and fun-filled holiday, then do not forget to book a pampering session with A Touch of Wellness massage and spa therapeutics.